818-298-8165 Los Angeles Appliance Repair Experts / same day repairs / 30 day warranty on labor / 5 year warranty on parts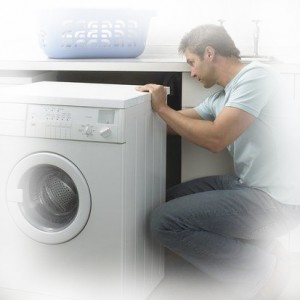 About Us
Same Day Service | Service call is only $45
323-476-1446 One Way Appliance Repair in Los Angeles specialize in all household and commercial appliance repair.
Complete Appliance Repair Service by pros

One Way Appliance Repair
1940 N.Highland Blvd #40
Los Angeles, California 90068

(323)476-1446
Licensed/Insured
Our Services:
- Refrigerator Repair(subzero/kenmore/maytag/frigidare/lg/ge/whirlpool)
- Washing machine Repair( GE/LG/Kenmore/Maytag/Frigidare/whirlpool/
- Dryer Repair(Ge/Whirlpool/Frigidare/Maytag/Amana/LG/Kenmore)
- Oven/Stove Repair
- Trash compactor Repair
- Dishwasher Repair
- AC / Cooling/ Furnace Repair
Los Angeles Appliance Repair property of One Way Appliance Repair . Copy Rights 2011-2015
What our customers say about us: Garry from Google
Last Sunday i had problem with my sub zero refrigerator so i went on the web to look for the appliance repair experts in Los Angeles area, and i got lucky Maxon showed up the same day Diagnosed my Compressor went out no worries Maxon to the Rescue
Sharry from Yahoo Local!
I have a rent a property in West Hollywood, CA and when i have any problems with any of my appliances i now that Maxon is always there for me it does not matter what day of the week, they fixed a lot of appliances for me , my dryer was making a loud noise I had a Magnet on my fridge from last visit! I called them up they showed up 1 hour later replaces broken belt and a pulley! what a life savers!!!! Thank YOU!! I will let the word out
Nick from Los Angeles
have a bottom freezer LG or Side by side. The fridge works fine but the freezer is not getting cold. It's cool, but doesn't get cold enough to make ice. Here is the story so far:

A repairman needs to come out and pull the cover inside the back wall of the freezer. Technicians found the coils had frost on the upper right hand corner but not on the whole thing.It might look look bad fan so Overnight, the freezer began working but the fridge now stopped. After installing a new fan the following day, we regained the fridge, but once again lost the freezer??? I tried to fix it myself:)
LG refrigerator no longer blows cold air in the refrigerator or freezer compartments. You can hear the compressor click ever 5-10 minutes or so but there is no cold air. So I decided to call Repair Man from one way appliance repair in Los Angeles, Allan showed up the same day and fixed the fridge i was dealing with this problem for couple weeks! thanks